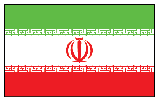 Country Details
---
Largest Cities
| City | Population |
| --- | --- |
| Esfahan | 1,547,164 |
| Mashhad | 2,307,177 |
| Tehran | 7,153,309 |
Country Overview

IRAN

Known as Persia until 1935, Iran was one of the greatest empires of the ancient world. Iran became a unique Islamic republic in 1979, when the monarchy was overthrown and religious clerics assumed political control under supreme leader Ayatollah Khomeini. Since then, Iran has experienced an eight-year (1980-1988) war with Iraq, internal political struggles and unrest, economic disorder, and severe human rights violations. Ayatollah Khomeini died in 1989, and Ayatollah Ali Khamenei was appointed for life as the supreme leader.

Since 1979, Iran has been led by conservatives who have kept reformers at bay. The elections of June 2005 dealt a blow to the reformists when Mahmoud Ahmadinejad, Tehran's ultra-conservative mayor, became president. Ahmadinejad's controversial re-election in June 2009 further widened the rift between conservatives and reformists. However, there were high hopes that the political climate might be shifting in Iran in 2013 with the election of the reformist President Hassan Rouhani.

Meanwhile, Iran remained subject to United States, United Nations, and European Union economic sanctions and export controls because of its continued involvement in terrorism and its nuclear weapons ambitions.* The United Nations Security Council has passed a number of resolutions calling for Iran to suspend its uranium enrichment and reprocessing activities.

Iran has an abundance of energy resources. It is OPEC's second largest oil producer and holds about 10 percent of the world's proven oil reserves. It also has the world's second largest natural gas reserves (after Russia). However, heavy government control, corruption and inefficiency have weighed down the economy.

*Editor's Note on Iranian Nuclear Negotiations --

The international community has been focused on aggressive multilateral negotiations between Iran and the P5+1 countries of the United States, the United Kingdom, France, Germany, Russia, and China, aimed at arriving at a landmark nuclear deal. At issue was the goal of arriving at an accord that would regulate Iran's nuclear program, its stockpile of enriched uranium, and curtail Iran's ability to develop a nuclear bomb. For Iran, the objectives were twofold. First, Iran hoped to prove that its nuclear development was for peaceful purposes and not aimed at weaponization, as charged by the West. Second, Iran was keen to end a painful international sanctions regime that has badly damaged Iran's economy.

Going back to January 2014, an interim Iranian nuclear deal went into force. Under the terms of that interim agreement, Iran began the process of diluting its stockpile of uranium enriched to 20 percent, with all such uranium expected to be eliminated within a six-month period. There were also provisions for inspections at the Arak heavy water reactor and the Fordo uranium enrichment site close to Qom. While the interim deal constituted only a first step in the diplomatic track, it was certainly a significant step in that process aimed at establishing an enduring accord. Indeed, it represented a sea change in Iran's relationship with the United States, which was actively evolving from one marked by hostility to one of engagement. Now, with a final nuclear deal at stake, it was to be seen if that engagement would be ultimately deemed productive.

At the end of March 2015, the P5+1 multilateral talks with Iran were set to end, with all eyes on a framework for a long-term agreement. But the negotiations were mired by various sticking points, prompting the parties to extend the negotiating process.

Finally, on April 2, 2015, after marathon talks in Switzerland, the P5+1 countries and Iran announced that the hard work of negotiations and diplomacy had yielded results, and that a framework agreement on Iran's nuclear program had been reached. The agreement presaged a long-term deal, which would have to be made by the final "hard" deadline on June 30, 2015. The prevailing question continued to dominate: Can a final accord on Iran's nuclear program be forged? The answer to that question remained the same at the time of writing: It was yet to be determined if the nuclear negotiations would actually end in a viable and enduring deal; however, the successful framework agreement reached on April 2, 2015, marked a massive breakthrough in the realm of international diplomacy for the purpose of global security.

Political resistance from hardliners in the United States Congress and from Iran itself could upend the deal. Nevertheless, new rounds of nuclear negotiations commenced later in the spring of 2015 with an eye on forging a sustainable final accord.


Country Forecast
---
| | | | | | |
| --- | --- | --- | --- | --- | --- |
| | 2015 | 2016 | 2017 | 2018 | 2019 |
| Real Gross Domestic Product (LCU billions 2005 base) | 6099038.189230 | 6916400.589398 | 6922537.902695 | 7182503.027784 | 7466249.132735 |
| Real GDP Growth Rate (%) | 3.006332 | 13.401496 | 0.088735 | 3.755344 | 3.950518 |
| Population, total (million) | 79.476000 | 80.460000 | 81.423000 | 82.360000 | 83.269000 |
| Inflation, GDP Deflator (%) | 0.429306 | 1.602483 | 10.322594 | 8.982047 | 9.446407 |
| Official Exchange Rate (LCU/$US) | 30405.022322 | 32516.643873 | 33955.667881 | 41212.430532 | 43956.562807 |
| Total Foreign Exchange Reserves ($US billions) | 63.820869 | 68.964541 | 76.719483 | 70.597389 | 74.337065 |
Key Data
---
| | |
| --- | --- |
| Region : | Middle East |
| Population : | 83,768,456 ( as of 2017) |
| Capital : | Tehran |

| | |
| --- | --- |
| Area Total : | 1648000 km2 |
| Area Land : | 1636000 km2 |
| Coast Line : | 2440 km |

Climate :
Mostly arid and semi-arid; subtropical along the Caspian Sea
Languages :
Persian and Persian dialects
Turkic languages
Kurdish
Luri
Balock
Arabic
Turkish
Currency :
10 Iranian rials = 1 toman
Holiday :
Islamic Republic Day is 1 April (1979), No Ruz (Iran's New Year) is 21 March
Average Daily Temperature
| | |
| --- | --- |
| January : | 38.30°F |
| July : | 82.70°F |
| Annual Rainfall : | 13.5" |
| | |
Ethnic Divisions
| | |
| --- | --- |
| Persian | 51.00 % |
| Azerbaijani | 24.00 % |
| Gilaki and Mazandarani | 8.00 % |
| Kurd | 7.00 % |
| Arab | 3.00 % |
| Turkmen | 2.00 % |
| Lur | 2.00 % |
| Balock | 2.00 % |
| Other | 1.00 % |
Religions
| | |
| --- | --- |
| Shia Muslim | 89.00 % |
| Sunni Muslim | 10.00 % |
| Zoroastrian, jewish, Christian and Bahai | 1.00 % |
Country Indexes
Select index to view full results